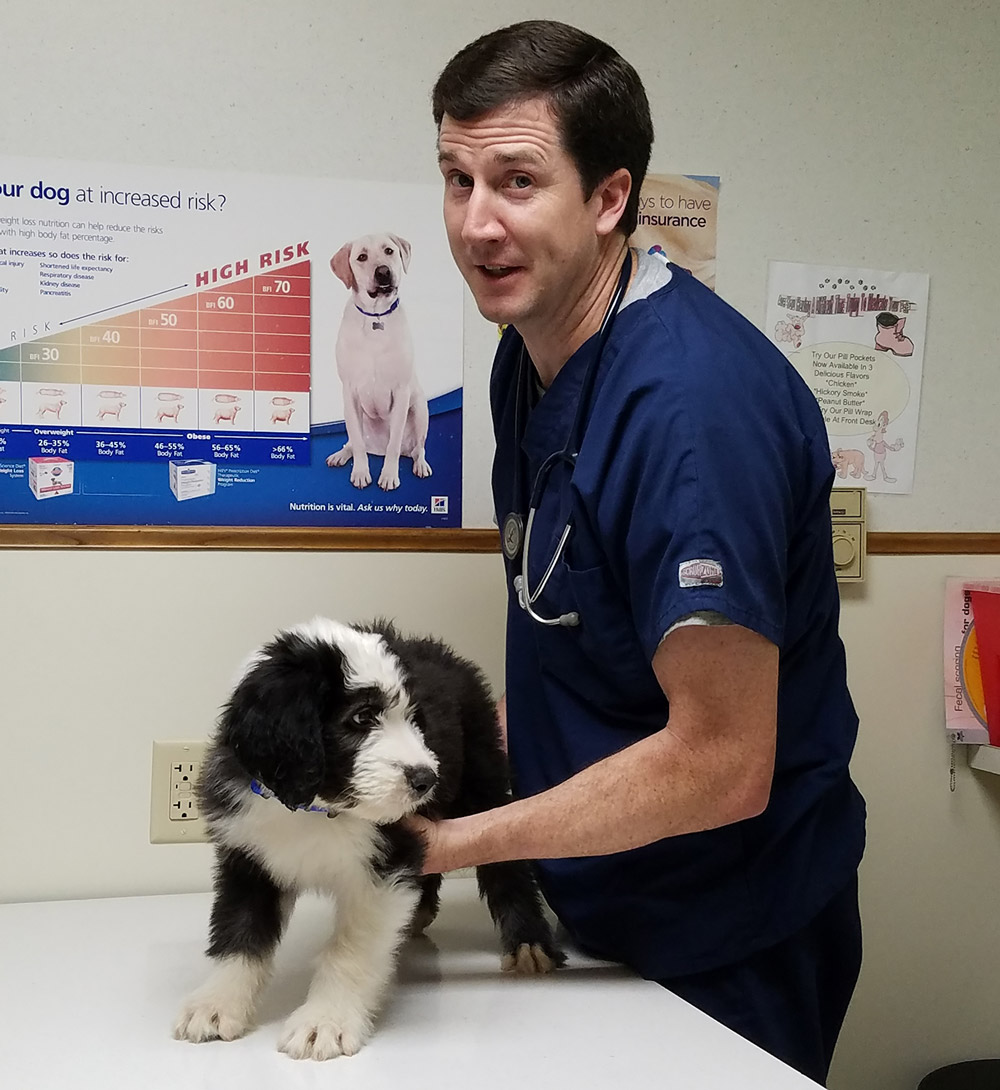 Dr. Mike Nelson, DVM
Dr. Mike Nelson, DVM, is the veterinarian and owner of Mahoning Valley Animal Hospital. Dr. Nelson will help educate you in all things animal related, be the doctor performing surgical procedures, will help you make decisions when it comes to the health of your pet, and ensure the highest standard of care during all of your pet's life stages.
Dr. Nelson obtained his degree in veterinary medicine from the University of Wisconsin in 2003. He is always continuing his education by going to seminars and researching the latest products, medications, and surgical techniques. He does not have a specific favorite breed, as he is a lover of all animals both great and small. Dr. Nelson wanted to become a veterinarian not just because of his love for animals but for the science behind it as well.
Dr. Nelson has been married to his best friend, Kristen, since 1996. Together they have six children; Dani, Joe, Sam, David, Maddie, and Abby. He enjoys spending time with his wife and children. He is very active in his church and with the boy scouts. In his spare time Dr. Nelson is an avid cyclist, woodworker, and loves raising snakes and other reptiles.
Dr. Nelson's pets include two chocolate labs named Teancum and Emma, a tortoise named Tank, and several snakes who don't really have a name.
At Mahoning Valley Animal Hospital you may initially come through the doors as clients but you leave as family. That is the kind of care and compassion that drives Dr. Nelson and the staff at MVAH.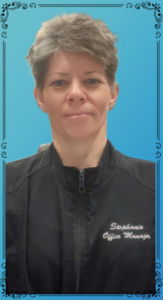 Stephanie Prutzman- Office Manager, Veterinary Assistant, Receptionist, Inventory Manager
Stephanie has been a team member at Mahoning Valley Animal Hospital since 2011. She is very well versed in all aspects of the hospital and "wears many hats" in the clinic. She schedules your pet's appointments, assists the doctor during your pet's exam, assists in some aspects of surgery, and helps to comfort you and is a listening ear "when the time comes." Stephanie is also the office manager and handles the task of creating the schedules for both the doctor and staff, handles all of their social media and blogs including their website, and reads up on all the latest products in the veterinary world. She is also in charge of the online store and pet portals and can assist you should you need any help accessing these tools.  Her favorite things to do at the hospital are watching foreign body surgeries, c- sections, new puppy and kitten visits, and talking to the clients. Stephanie says she loves coming to work every day. "Every day is an adventure here and the saying "you learn something new every day" certainly suits." When she is not working at MVAH, she fills the role of a PCA at a local personal care home. In her spare time she enjoys spending time with her husband Leon, son Austin, and daughter Leah. She also has 6 dogs; a miniature poodle, a Heinz 57, a Doberman, a wirehaired Dachshund, and 2 Rottweilers; as well as 6 cats. She loves camping, baseball, football, hockey, tubing down the Lehigh, supporting the local music scene, country line dancing, hiking, kayaking, traveling, reading, watching her daughter play softball, riding rollercoasters, and going to concerts.  You can also find her on a Sunday teaching Sunday school, playing the bells, and singing with the choir. Stephanie's favorite dog breed is the Poodle and the Rottweiler as her second favorite.

Cathy Hartz- Veterinary Technician
Cathy Hartz has been a team member at Mahoning Valley Animal Hospital since 1990. Cathy started as a receptionist but her love of learning led to her becoming the lead technician. She is well versed in the functioning of all of the hospital's equipment such as the anesthesia machine, digital x-ray machine, blood chemistry machine, and the dental machine. Cathy's responsibilities at MVAH are nail trims, administering vaccines, drawing blood, placing IV's, and she is the lead surgical technician assisting the doctor during your pet's surgery. Cathy can be very quiet but is very knowledgeable. She can answer many questions you may have about your pet's health. She also breeds and raises French Bulldogs so she can answer any questions you may have about breeding as well. In her spare time she enjoys recreational carriage driving and taking care of her horses. Cathy also enjoys going on tours with her 1912 antique car. She loves vacationing in Disney World. Her favorite breed is the Frenchie.
Megan has been a team member at Mahoning Valley Animal Hospital since 2019.  She graduated from the vet tech program at LCCC in 2015.  Megan's responsibilities at MVAH include assisting Dr. Mike with exams, assisting Dr. Mike in surgery, and running diagnostics.  Her favorite surgical procedure is performing dentals.  In her spare time, she enjoys spending time with her husband and 6 dogs and 2 cats, hunting, archery, reading, writing, hiking, and Valkyrie Squad.  Her favorite breed is the pug.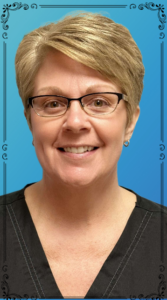 Stacy Lehman- Veterinary Assistant
Stacy has been a team member at Mahoning Valley Animal Hospital since 2020. She's been working in the veterinary field since 2002 as a veterinary assistant. She loves working with all kinds of animals but cats most of all. When she is not at MVAH she enjoys being at home on her farm with her husband. She also enjoys spending her days off with her daughter. She has one kitty at home named Minerva (Mini for short).
Tia has been a team member at Mahoning Valley Animal Hospital since March 2021.  She started as a veterinary assistant and now also does double duty our  receptionist.  Since 2011, she has been a member of The Carbon County 4-H Livestock Club breeding goats and raising market goats.  Tia is currently attending LCCC and is majoring in business management. When she is not working at MVAH, she also works for her parents in a concession truck.  In her spare time, she enjoys riding her four-wheeler, photography, and attending country music concerts.  Tia likes spending time with her many goats, donkey, and crazy cat Remi.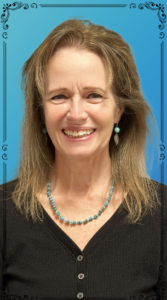 Carolyn Valitsky- Veterinary Assistant
Carolyn has been a team member at Mahoning Valley Animal Hospital since October 2021. She has been in the veterinary field for 15 years. During her career, she has worked with all kinds of animals: dogs, cats, ferrets, reptiles, and wildlife. She enjoys all aspects of veterinary care. She enjoys interacting with our patients as well as their family members (their owners). She says that every day is an adventure and learning new things is a constant. She enjoys the great outdoors. Recently, she has welcomed a kitty in need of a home. She and her new kitty, Autumn, are becoming the best of friends.
Avery Hosler- Kennel Assistant
Avery is our newest team member here at Mahoning Valley Animal Hospital. Avery's main responsibility is serving as our kennel attendant. Over the next few months, we will start transitioning him into a veterinary assistant. He is always excited to come to work and often offers to come in early if his schedule allows. In his spare time, Avery enjoys playing tennis and soccer, playing the saxophone and trumpet in the concert band, playing the trumpet in the jazz band, and is a member of the chess club. He just recently reached the Eagle Scout rank in Boy Scouts. He enjoys working with animals and playing video games. In the future, he hopes to become a veterinarian. We are very happy to potentially be the start of his career.